Car Hire Fuel Policies - Full to Full or Empty
One of the hottest and most controversial topics in the car rental industry today is the car fuel policy. Through the years, people have talked about how seemingly unfair some of the fuel policies are and how they felt like they have been tricked by car rental companies. The car rental industry has responded by coming up with better fuel policy options that will make car rental customers happier.
If you're planning to rent a car in the near future, one of the first things you should research about in a car rental company is their fuel policy. You have to determine if their fuel policy is a win-win, and won't lead you to feeling ripped off after your trip.
Fortunately, there are a lot of fuel policies that you can choose from depending on what you think best works for you and your situation. We have explored the advantages and disadvantages of each policy to help you make an informed decision the next time you rent a car.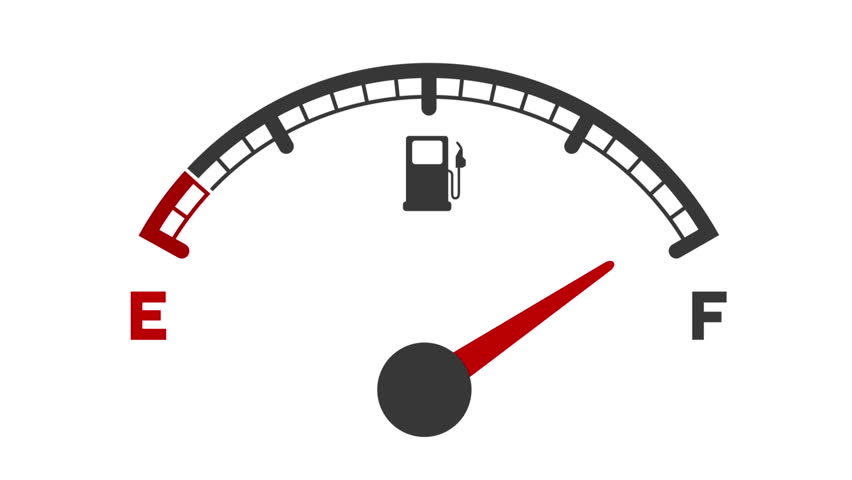 Full to Full Policy
To put it simply, this policy says that if you got the car with a full tank, you should also return it with a full tank. So after using the car, all you need to do is replace the fuel you have used prior to returning the car to the rental agent. And as long as you did your responsibility of replacing the fuel, you won't be charged anything else for car fuel.
The good thing about this fuel / petrol policy is that there won't be any surprise fees and you won't end up feeling ripped off since everything is very straightforward. If you're worried about refuelling fees or feeling bad about paying for fuel that you didn't use, then this is the best policy for you since you're only paying for what you use. The other benefit is you're also in charge of buying the fuel which enables you to shop around and find the best price since. The full to full fuel policy is the best and most common policy in the car hire industry.
Full to Empty or Pre-Purchase Policy
This car fuel policy basically means that when you pick the car up, you will be asked to make an upfront payment for the fuel that's already in the car. As a rule, you are expected to return it empty or as empty as possible. Sounds fair, right?
Here's what you need to remember, though. Car rental companies would usually charge much higher prices for fuel compared to your local fuel station. So ask yourself, is paying extra for fuel worth it?
This policy may be worth it if you are not sure whether you will find a place to refuel or if you're rushing to reach your destination and would not have time refuelling. If you think you're not going to use much of the fuel, you might want to look at other options.
Full to Empty With Refund Policy
This fuel policy has the same basic principle as the full to empty policy. You will pick up the car with a full tank and then return it as empty as possible. The only difference is it, that you'll be provided with a refund for the fuel you didn't use.
If you're worried about not finding a car refueling station on the way, this may work for you. But again, you have to put in mind that with this type of fuel policy, there is a big possibility that you will be charged higher than what the local fuel stations charge.
Another thing to remember is that most car rental agents will base the refunds on eighths of a tank. This means that you will not really get the exact refund - but hey, at least you get a refund.
Another thing to take note of is the time taken before before you get your refund. This could range between a few days to a few weeks, which is not good if you're a vacationer and have to leave soon.
Pre-Purchase with Partial Refunds Policy
There are two things that you will pay upfront on this fuel policy: One, the fuel in the tank when you pick up the car. And, two, a non-refundable service charge that will cover refuelling expenses made by the company.
Again, the good thing about this policy is that you don't have to look for a refuelling station or even waste some precious time refuelling when you're in a rush. What's more, you will be paid back for every unused fuel when you return the car. But do take note that the refund will come in at a later time, probably a few days after.
If you are concerned about the time it takes to get that refund or if you do have time to refuel at local gas station that offers a cheaper price, then this car fuel policy might be something to consider.
Free Tank of Fuel Policy
This is perhaps the most inviting fuel policy. Who doesn't want a free tank of fuel, right?
However, as much as we love free stuff, we also need to carefully assess if this is the right policy for us. Usually, car rental companies that offer this free tank policy tie it up with a promotion such as adding drivers for an additional fee. Or sometimes, the price of the fuel is already added in the car rental package - which means that price might be higher. If you're planning to opt for this fuel policy, try to compare it with other deals first. Sometimes, getting the one with the "freebie" ends up being more expensive. If the price for the car rental package is right and you think you can use up all the fuel in the tank, this may be a good deal for you. However, if you're not going to be using up most of the fuel, the free fuel might not have a lot of impact at all.
Which Car Fuel Policy Is The Best?
Choosing the best car fuel policy is a case-to-case basis. Each policy has its own benefits and drawbacks. You just need to carefully weigh each benefit and drawback that we presented above to be able to make the best decision.
For some additional pointers, remember to always inspect the fuel gauge if the amount of fuel is consistent with what the agent said. It is also important to remember when refueling to not put more than what was originally in the tank since you will not get a refund for that. Finally, keep all your receipts just in case the car rental company has issues.
Search for Vehicles >>